Hey! In this article I will be providing you with a 3-Day Backpacking Checklists.
However, because of the huge differences in climate depending on where you are and what time of year there is no single list that covers all trips. This will be a general check list of things that you will need for every three day trip.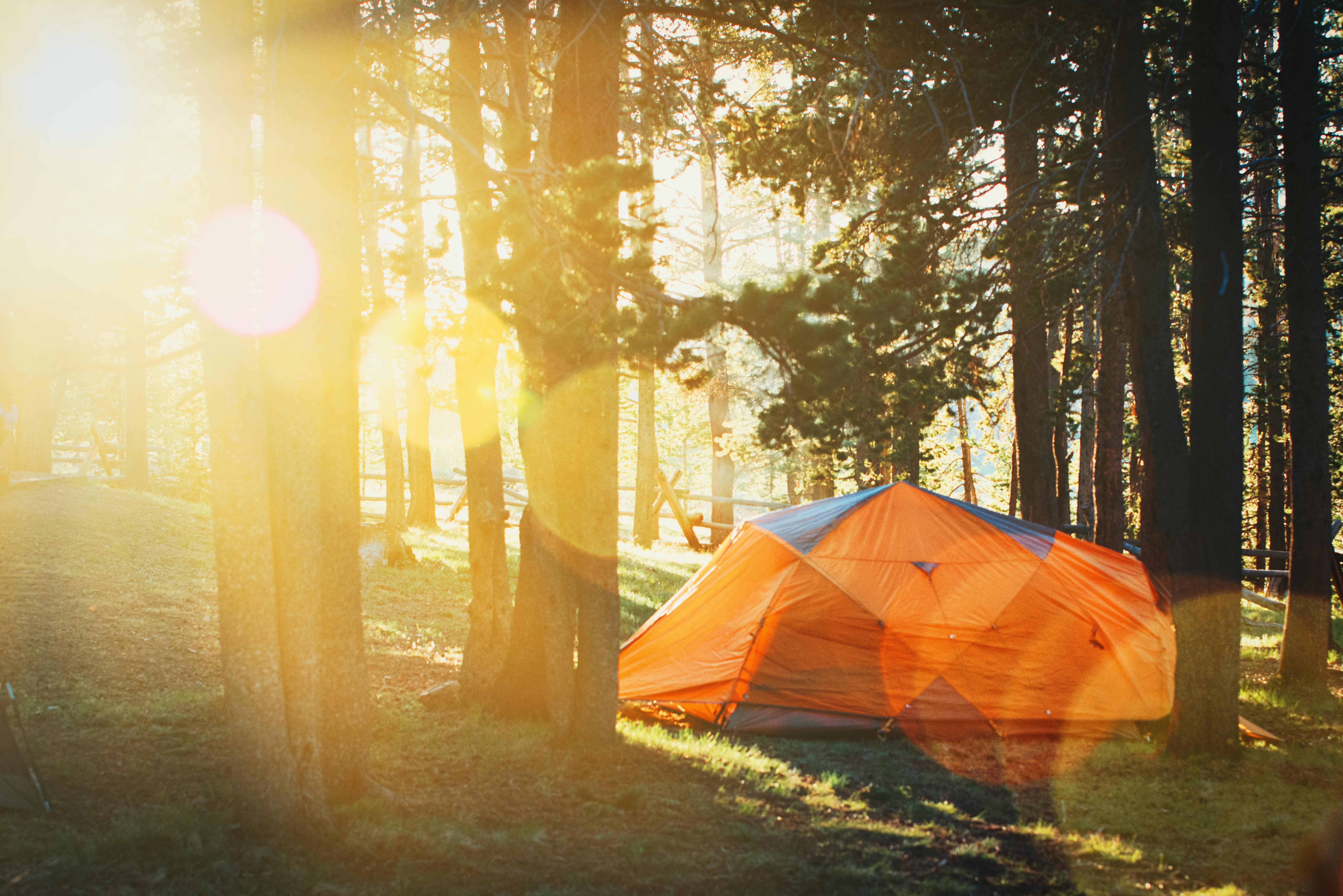 Checklist:
Backpack– You will need 40 Liters or larger!
Clothes– Depends on where you are!
Footwear– You want something comfortable that you won't get blisters in. Trust me blisters are horrible when you are walking miles! I also always bring waterproof shoes. You don't want wet feet either! I will be going into detail about shoes in an article later!
Tent/ Hammock– Again very specific for climate but you need this in every climate.
Sleeping bag/ blanket– again depends on climate. Get a sleeping bag with the appropriate temperature range, or blankets that are warm enough!
Food– For a 3-day trip I always bring enough food for 4.5 days.

Emergency food- I always bring emergency ration bars with me. They are high calorie bars that you would be glad you had if anything goes wrong! Some have as many as 3600 calories! So in a worst case scenario you can make it for a few extra days!
If you want to learn more about what you can eat check out this article I wrote: Best Food for Camping!

Water!! – When I go on three day trips I always bring enough water for the first day. I purify the rest of the water I will need. I would recommend going on a trail with water sources along the way because carrying enough water for three days will be rough! If you would like to learn about water purification systems check out my article all about it: Water Purification For Camping!

Water Bottles
Camelbak- Very nice to have!
Re-Hydration Tablets- recommended. These tablets are very helpful if it is hot! They have a ton of electrolytes so it gets your body Hydrated.

Emergency Medical supplies– Very important to bring an emergency aid kit. You can find these anywhere with camping materials. You should always have these items when you are backpacking:

Bandaids and gauze- these will be your blessing if you get blisters!
painkillers- All first aid kits will include some basic painkillers. I also suggest that if you have prescriptions for stronger painkillers you bring them as well. If you break an ankle 6 miles from your car, having some strong medication would save you a lot of pain!
Insect sting ointment or treatment- If you get stung by a bee or wasp you'll be glad you brought this!
EpiPen- If you have allergies to anything in nature MAKE SURE sure you bring your EpiPen
Inhaler- If you have asthma do not forget you inhaler
Moleskin is very nice to have for blisters but you will survive if you don't have it

Something to start a fire– Fires are always nice and many times necessary. I always bring multiple lighters and a box or matches so nothing can go wrong!

Firestarter- Not necessary but very helpful. Especially if you are not good at starting fires of the wood is wet! InstaFire is great for starting fires even if the wood is wet because it burns at nearly 1000 degrees!

Rain Preparation– I bring tarps to cover my hammock and bags at night. If you have a tent you need to bring a rain fly, and something water proof to cover your bag. Rain is not difficult to prepare for just make sure that you do!
Gear– There are several pieces of gear I bring along with my on my camping trips. This is not a completely comprehensive list because different climate require different gear.

Pocket Knife- I would recommend a swiss army knife or any other knife with multiple tools
Hatchet/ ax- I bring a hatchet or an ax on every trip. It can be useful for splitting wood or cutting down wood. I have also used the blunt end of the ax head as a hammer before for several different scenarios. It also makes me feel safer in the event of an animal attack, plus hatchets are badass to have hanging off of your waist! Not required for most trips however I just always bring it with me.
Rope- Never know when you could use some rope! I bring around 100 feet of 200Lb rope with me. Rope can be useful for many things and you just never know when you could need some. I bring 200Lb rope in preparation for a worst case scenario where I would have to support someone with the rope. Just something to keep in mind!
Carabiners- I bring carabiners because they are small and easy to throw in a pack. They come in handy all the time and you never know when you will need to secure something to your pack or hang something.
Cooking stove- I bring small propane canisters with an attachment to screw on top. I'm going to write an article covering stoves in more detail!

Things to cook in- small pots or pans. Just don't get anything to heavy!

GPS- It is always smart to bring some form of GPS. There are Apps you can download on your phone with GPS tracking as well as physical GPS's.
Bear Spray! – If you are going to an area with bears then you will need bear spray! 
Flashlight- So useful for doing things at night! Always have a flashlight with enough charge on you. 
Extra battery pack/ solar charger- I always bring one of these with me so I can recharge my phone. 
Small shovel- For doing Number 2! 
That is a general checklist of items you will need in any conditions! Depending on where you are going you will need different things. Make sure you bring everything you need for your trip! I will be writing articles for specific conditions in the near future!
Let me know where your next trip is! Also if you have any questions or comments about my list let me know below!